(If you missed my "5 Deadbeat Dads Of Hip-Hop" blog, check it out here. You'll have all the context you need for this post)
http://leetreble.blogspot.com/2013/08/the-5-real-deadbeat-dads-to-hip-hop.html
R&B. Turns out if you ask the average person what the hell R and B stands for, many of them can't tell you that it stands for rhythm and blues. Many people can't tell you an R&B artist before 1970. Hell, many people can't tell you an R&B singer now that's not white.
Regardless, you're not here for a history lesson.
You're here to read about me talk about the deadbeat dads of R&B. And edges.
They had us fooled like K. Michelle's rear end. At first, these five guys were great dads to R&B. They took care of the elements of soul. Paid dues. They payed tribute to their roots in their music. But now?
You can't find these niggas anywhere near R&B music anymore. Its like trying to find a husband for Kenya Moore. Not in God's will at the current moment. (Or ever)
Below are the 5 deadbeat dads to R&B.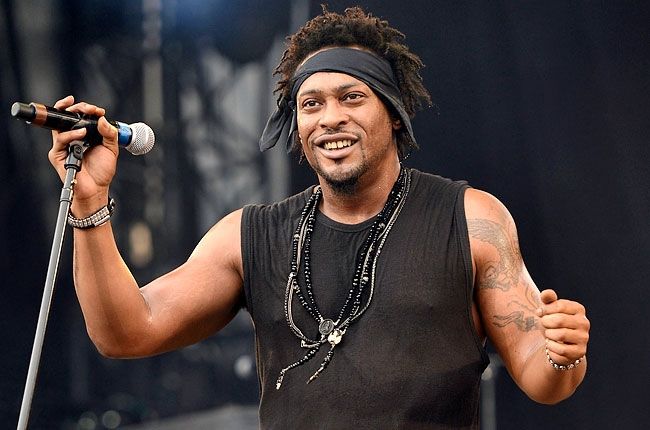 D'Angelo
He fooled us. He fooled me. And he fooled you.
Remember "How Does It Feel?" The video? The Prince-esque faslettos? The fact that you can't recite any of the verse because you don't know what the fuck D'Angelo is saying in the verse?
(I'm serious, if you know the verses to this song, feel free to @ me with it. No google, no wiki.)
Well, that song was about the fact that he's about to leave our asses for 12 gotdamnned years without an explanation.
D'Angelo, talent wise, is the best deadbeat dad on this list. Vocally and musically, he's in a category of his own. Questlove called him the last real R&B artist left on earth. He did all the chores. He paid the bills. He tried to do right by Angie Stone....yeah....her....
But once the pressure of being a in-demand dad for his kids became too much, he ran. He scoffed at the notion of being a sex symbol. He felt his music (R&B) was being overlooked and decided to face his demons head-on.
When you get a chance, read the GQ interview with him for a full-explanation of his troubles, background, and his redemption. He's trying. But we can't deny the fact that he's a deadbeat dad to R&B.
D'Angelo is "back" on the grind, and we're STILL waiting for an album. Unlike anyone in urban music, we are clamoring for D'Angelo to be great. We want to put him in the same sentence as the greats. But 2 albums in 18 years, though 2 very impressive albums, won't put you in the same sentence as Marvin Gaye, James Brown, and Curtis Mayfield. Sorry.
Usher
This is an interesting one.
Usher, for all intents and purposes, is the most commercially successful deadbeat dad on this list. From the age of 14 when he attended Diddy's camp (please read about how Diddy used to send a 13 year-old Usher to strip clubs. Great read). Usher's forte? R&B music. As much as fans and critics wanted to make him the next MJ, he's simply Usher. His catalog is filled with R&B classics. Confessions is his Blueprint. He beat up Tyrese in the "My Way" video.
Usher was a great father to R&B. Jimmy Jam and Terry Lewis made sure he took care of it. But then came along this futurisic slave ass nigga
Will.I.Am
Who produced "OMG" and Usher's profile exploded overseas. Now we're stuck with an Usher rocking a Caesar cut, dressing 23, jumping around doing rave pop music, missing notes, and fist pumping instead of sticking to his R&B roots. His last album (dope by the way) barely went gold. Critics say that he alienated his core fans fuckin with this new revolutionary pop sound.
And now we're left with this.
This is clearly Chili's fault.
(....and I'll allow it)
Come home dad. We need you.
Maxwell
WHITE WIMMMINNNNNNNNNNNNNNNNNN
Just kidding.
Maxwell. Once heralded as the next Prince. Is a deadbeat dad to R&B music. But when he comes back home to R&B music....
NIGGA
To his credit, Maxwell has 4 very stellar albums, and is considered by many the finest light-skinted crooner of his generation. But between 2001 and 2009, he literally disappeared. Can you imagine leaving a child for 8 years without a trace?
He came back in 2009 with Pretty Wings. Which is basically telling women get the fuck out of my life so you can love good again. And we got these hussies, blinded by the bells and chords, walking down the aisle to this song.
THANKS A LOT DAD. NOW I'M GOING TO MARRY THIS GUY...
Bobby Brown - THE KANG OF R&B
You ever see that dad in the neighborhood who brags about how he used to go toe-to-toe with Michael Jordan in his prime, and the kids look at him like "nigga please"
That's being Bobby Brown for ya.
Bobby Brown is credited with being the premier New Jack Swing artist of the late 80s. From his humble beginnings in New Edition, to his successful yet troubled solo career, Bobby Brown garnered flack for essentially being himself. Hell, he released an album last year. That makes a total of 5 albums in 30 years. FIVE.
But he's a deadbeat dad to R&B music. He's the DMX of this list, in the sense that his constant non-music endeavors completely overshadowed the fact that he was the one of the best R&B artists of his time. And like DMX, we can blame drugs for most of it. And its not that other R&B artists before his time suffered from the same demons.
Those other R&B artists weren't married to the greatest vocal performer of our generation. Whitney Houston. (RIP)
Sadly, neither singer was able to regain their form musically (Whitney got a lot closer than Bobby) and their tumultuous marriage was marred by tabloids for infidelities, arrests, and their reality show. I think he gets unfairly credited with "ruining" Whitney's career. But imagine if he would've stayed home with R&B music and put the shenanigans aside.
We would get more of this
Finally, the last deadbeat dad to this list........
(just kidding....but nigga you know I'm right)
Mario Winans
Mario Winans comes from the legendary Winans singing family. His production and writing skills are top-notch. Him, along with Stevie J (my hero) are credited with creating the foundation for Bad Boy's record label success. In 2004, Mario released the song "I Don't Want To Know" which exploded nationally. Regardless of how you feel about infidelity, the song struck a nerve, and Winans was at the front of the new R&B scene. 9 years later, we are left with.....
............................................................................................
Whether or not this feeds into the Bad Boy curse, Mario hasn't left much closure for his fans or critics. To come from a legendary family, who loves to take care of Gospel, Mario is clearly content being a deadbeat dad for R&B.
There you have it. Once again, this isn't a knock. Just that these 5 guys have yet to provide any closure to their fans from a R&B standpoint. They have too much talent for it to be wasted on Lauryn Hill island.
Dictated not read
Lee
Honorable mention: Jon B, J. Holiday, Remy Shand, and Tyrese.